FREE WORDPRESS PLUGIN Explodes Your Opt-In List Building Efforts, Making ItVirtually Impossible For Your Blog Visitors NOT To Join Your List!
From the desk of Matt Garrett
You know that building your list is critical to your online success - right? But for most marketers, building a list is a LOT harder than it sounds. Now we CAN help you. If your list building efforts are moving at SNAIL'S PACE then you're about to find a simple solution to building your list at an incredible pace.
Introducing The "BlogOptin Pro" Wordpress plugin!
Our revolutionary new plugin allows you to create eye-catching, subscriber sucking optin banners that stick to the base of your blog and virtually force your blog visitors to join your list!
CLICK HERE To See BlogOptinPro IN ACTION!
Or Scroll Down To See The Full Demo Video...
OPTION 1 - Download The Standard Plugin ABSOLUTELY FREE!
You can download the standard plugin almost immediately and get all the benefits of adding great looking opt-in forms and special offers to the base of your Wordpress blogs.
You can install the plugin on as many domains as you personally own but cannot distribute it. If you want to let others know about it, please direct them directly to our site.
FREE VERSION NOW INCLUDES - full html, multiple slideins in rotation and ability to slide in from top, bottom, right or left amongst other features.
OPTION 2 - Grab The Pro Version (V1.88) of the Plugin for just $24.95!
The Pro Version does all the same things as the Standard Version BUT it also comes with some cool additional features:
| | |
| --- | --- |
| | UNLIMITED domain license - You can install on as many domains as you wish so long as you personally own them. You may not under any circumstances distribute the plugin. Send people to the site via your affiliate link and get a 50% cut of all sales generated. |
| | |
| | FULL HTML Option - You can now create full html slide-ins as opposed to having an image banner and an opt-in form on the right hand side... this gives you greater flexibility! |
| | |
| | Allows for a LIMITED TIME banner to be displayed to add urgency and suck in subscribers or visitors to your special offer like a hoover on steroids. (You set how long it stays on screen for) |
| | |
| | Enables you to earn commissions on users who download the plugin via your blog and upgrade to the Pro Version. Or you can remove the link back to our download page altogether and keep the plugin as your own "secret list building weapon!" |
| | |
| | Enables you to set when the plugin will display again if a user closes the plugin. (E.G. If the user closes the "banner" then it will not show again for X number of days) |
| | |
| | Unlimited banner and signup form rotation - you can add as many different banners as you wish to your blog and run them in rotation. |
| | |
| | Banners per post - you can assign a particular banner and signup form to a particular post. |
| | |
| | Banner stats - records the number of times each banner has been displayed. |
| | |
| | Banner Delay - banner can be configured to show "x" seconds after page loads |
| | |
| | Slide in direction - banner can be programmed to slide in from top, bottom, left or right and speed set. |
| | |
| | User display customization - a different banner can be shown to those who are logged into your Wordpress blog as opposed to those who are not. This is great for membership sites using the Wordpress platform. |
| | |
| | Date based campaigns - you can set your slideins to run between different date periods (great for limited time special offers etc) |
| | |
| | Ability to position banner at top OR bottom of blog. |
| | |
| | CSS Sylesheet (optional) for better compatibility with various themes. |
| | |
| | Countdown timer text to be able to be customized so user can change to the text to whatever they want. |
| | |
| | Color of link "Want this plugin for your blog? Click here to download your copy FREE!" to be customizable (to better blend into your blog) |
| | |
| | Can turn on or off for logged in and logged out users. i.e. Logged out users see the banner, logged in don't or vice versa |
| | |
| | |
| | |
| | INCLUDES Lifetime Upgrades! We plan on seeking YOUR feedback and improving this plugin as we receive new ideas. So NEW FEATURES WILL BE ADDED. The Pro version includes FREE LIFETIME UPGRADES. |
| | |
| | PLUS - As an ADDED BONUS, if you order the Pro Upgrade today for just $24.95 we'll give you several PSD Templates you can modify to fit your needs and use with the plugin! Or select from the range of JPEG templates and use them "as is". |
Who Else Hates "Sales Pages" Where You Don't Get To See How The System Works..?
This video gives you a inside look at how easy it is to set up BlogOptinPro, as well as how Powerful all the "Pro" Options are...
VERSION 1.92 HAS JUST BEEN RELEASED! 16 July 2011
We CAN'T GUARANTEE The Price Will Remain THIS Low When We Release The Next Update!
Upgrade To Pro And We'll Throw In 10 Ebooks With Giveaway Rights For You To Use With BlogOptinPro To Start Building Your List Today,
AND the PSD & PNG Images Files To Go With Them...
Risk Free, Iron Clad, No Questions Asked, Money Back Guarantee
Your 100% Satisfaction is GUARANTEED!

30 DAY GUARANTEE: If the BlogOptinPro WP Plugin isn't everything I say it is or you're not 100% satisfied for any reason, just let me know within 30 days and I will refund every penny of your money with no questions asked.

Either you completely love this plugin or you get your money back -- it's that simple.
We reserve the right to increase the price of the PRO version at any time or as new features are added.
If however you lock in your price today, you will qualify for
LIFETIME FREE UPDATES!
Yes Matt ! I Want To Grab More Email Subscriber Optins Every Day...
| | |
| --- | --- |
| | I want to be getting more optins! Let me start using this amazing list building plugin today! |
| | |
| --- | --- |
| | I am acting FAST -- So please let me take advantage of this crazy offer for just $24.95 before you come to your senses! |
| | |
| --- | --- |
| | I understand that I have a full 30 days money-back guarantee to test out my Blog Optin Pro Plugin. And, if, I'm not satisfied in any way, I'll receive full and courteous refund of my purchase price. |
Order Safely Through Secure Servers
Just click the happy orange "Add To Cart" button below
for INSTANT ACCESS...
Option 1: Go Pro for just $24.95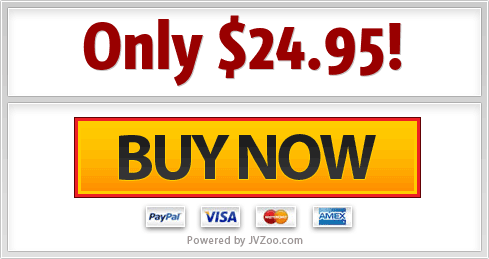 Unlimited Domain Personal Use License
* You May Use The Plugin On Any Domains You Personally Own & Are Registered To You
INSTANT ACCESS
It doesn't matter if it's 2:00 a.m. in the morning!
Major Credit Cards & PayPal Accepted
Option 2: Get The Free "Lite" Ver.
Just enter your name in the form above and hit the blue "Yes Please" button
Cheers,
P.S. Every minute you don't order is another you're letting hoards of targeted high quality leads slip through you finger tips. How different would your life be if you could all those extra subscribers and leads to funnel in to your email marketing campaigns?
P.S. Remember, you can download theBlogOptinPro Plugin today completely risk free! Try it for 30 days and see what it can do to boost your email subscriber optin rates to a whole new level.
P.P.S. Take this opportunity now to grab more fresh leads every day and you kick start your earnings.
Note: We cannot guarantee that the BlogOptinPro plugin will be 100% compatible with every WP theme available, or every browser, although so far we have not experienced any problems with those that we have been able to test.
If you have any problems please feel free to contact me: -

Please note that I answer all support requests personally and I live in the UK, so I may be sleeping when you send your request and you may have to wait a short while before I can get back to you, but rest assured I will!
EARNINGS DISCLAIMER
EVERY EFFORT HAS BEEN MADE TO ACCURATELY REPRESENT THIS PRODUCT AND IT'S POTENTIAL. EVEN THOUGH THIS INDUSTRY IS ONE OF THE FEW WHERE ONE CAN WRITE THEIR OWN CHECK IN TERMS OF EARNINGS, THERE IS NO GUARANTEE THAT YOU WILL EARN ANY MONEY USING THE TECHNIQUES AND IDEAS IN THESE MATERIALS. EXAMPLES IN THESE MATERIALS ARE NOT TO BE INTERPRETED AS A PROMISE OR GUARANTEE OF EARNINGS. EARNING POTENTIAL IS ENTIRELY DEPENDENT ON THE PERSON USING OUR PRODUCT, IDEAS AND TECHNIQUES. WE DO NOT PURPORT THIS AS A "GET RICH SCHEME""
ANY CLAIMS MADE OF ACTUAL EARNINGS OR EXAMPLES OF ACTUAL RESULTS CAN BE VERIFIED UPON REQUEST. YOUR LEVEL OF SUCCESS IN ATTAINING THE RESULTS CLAIMED IN OUR MATERIALS DEPENDS ON THE TIME YOU DEVOTE TO THE PROGRAM, IDEAS AND TECHNIQUES MENTIONED, YOUR FINANCES, KNOWLEDGE AND VARIOUS SKILLS. SINCE THESE FACTORS DIFFER ACCORDING TO INDIVIDUALS, WE CANNOT GUARANTEE YOUR SUCCESS OR INCOME LEVEL. NOR ARE WE RESPONSIBLE FOR ANY OF YOUR ACTIONS.
MATERIALS IN OUR PRODUCT AND OUR WEBSITE MAY CONTAIN INFORMATION THAT INCLUDES OR IS BASED UPON FORWARD-LOOKING STATEMENTS WITHIN THE MEANING OF THE SECURITIES LITIGATION REFORM ACT OF 1995. FORWARD-LOOKING STATEMENTS GIVE OUR EXPECTATIONS OR FORECASTS OF FUTURE EVENTS. YOU CAN IDENTIFY THESE STATEMENTS BY THE FACT THAT THEY DO NOT RELATE STRICTLY TO HISTORICAL OR CURRENT FACTS. THEY USE WORDS SUCH AS 'ANTICIPATE', 'ESTIMATE', 'EXPECT', PROJECT', 'INTEND', 'PLAN', 'BELIEVE', AND OTHER WORDS AND TERMS OF SIMILAR MEANING IN CONNECTION WITH A DESCRIPTION OF POTENTIAL EARNINGS OR FINANCIAL PERFORMANCE.
ANY AND ALL FORWARD LOOKING STATEMENTS HERE OR ON ANY OF OUR SALES MATERIAL ARE INTENDED TO EXPRESS OUR OPINION OF EARNINGS POTENTIAL. MANY FACTORS WILL BE IMPORTANT IN DETERMINING YOUR ACTUAL RESULTS AND NO GUARANTEES ARE MADE THAT YOU WILL ACHIEVE RESULTS SIMILAR TO OURS OR ANYBODY ELSES, IN FACT NO GUARANTEES ARE MADE THAT YOU WILL ACHIEVE ANY RESULTS FROM OUR IDEAS AND TECHNIQUES IN OUR MATERIAL.

Copyright © BlogOptinPro.com - Warning: All Rights Reserved
Matt Garrett Ltd., Suite 258, 20 Winchcombe Street, Cheltenham, GL52 2LY, UK
No portion of this site may be reproduced without written permission.
Legal Disclaimer: Neither this site, or the products and services offered on this site, are associated, affiliated, endorsed, or sponsored by WordPress, nor have they been reviewed tested or certified by WordPress.
Disclaimer | Privacy Policy | Support